Shopping Cart
Your Cart is Empty
There was an error with PayPal
Click here to try again
Thank you for your business!
You should be receiving an order confirmation from Paypal shortly.
Exit Shopping Cart
Bringing order and ​harmony into your life

| | |
| --- | --- |
| Posted on August 29, 2013 at 5:26 AM | |
WHAT(it is)
Think of the Family Command Center(FCC) as a centralized place in which you get to organize, display & contain information or items that are vital to the smooth functioning of your family.  Information found here includes, but isn't limited to:
Calendar - for appointment setting & scheduling
Schedules - school, sport & extracurricular activities
School notes, permission slips, lunch menus
Contact information - people called frequently, emergency
Checklists e.g. shopping, household chores, routines
Bills/Coupons/Receipts
Incoming & Outgoing mail
Notes & messages
Keys(car, spare), handbags, wallets, phones; stuff that needs to be returned/taken elsewhere (library books, movie rentals,dry cleaning etc.) are examples of items that may also be found in an FCC.
WHY(you need one)
Is getting out the door a daily struggle?  
Are you almost always running late because there's a frantic last minute dash to retrieve this or that? 
Have you hit the road more than once, only to discover that you've forgotten something yet again?
Is there an area in your house that's a catch all for household members, and are these piles driving you nuts? 
If any, or all of the above apply to you, it's as good a time to set up your command center.  Still need a reason... think about the possibilities: reduced stress, better time management & communication amongst yourselves.  Now that's a win win situation, don't you think?  
WHERE(should it be)
Location is key - use an area that's frequented by everyone in the household, and ensure that the set up is simple to use, accessible and flexible (can adjust to changing needs).  
Whether you choose to go with a fridge based, wall-based or desk-based command center is entirely up to you - it all depends on the needs of your family.  Check out the following set-ups, it's hard not to get inspired, right?
Fridge based inspiration                            Wall based inspiration
Desk based inspiration
Entry based inspiration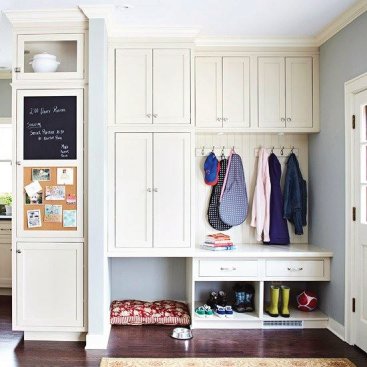 Categories: Back to School
/