Shopping Cart
Your Cart is Empty
There was an error with PayPal
Click here to try again
Thank you for your business!
You should be receiving an order confirmation from Paypal shortly.
Exit Shopping Cart
Bringing order and ​harmony into your life

| | |
| --- | --- |
| Posted on May 8, 2012 at 11:03 PM | |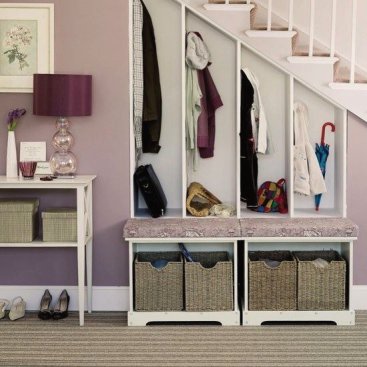 Let's face it, first impressions make lasting ones!   
A home's front entryway impacts a visitor positively or negatively,  depending on what it looks like.  
So, are you putting your best foot forward when it comes to yours?  
If you have a busy household, there is a higher likelihood that your entryway won't always be in as perfect a state as you would like it to be.  However, there are ways to make it more functional so that any clutter that arises is easily contained.  
Assigning aspecific homefor personal belongings (shoes, coats, hats, keys, umbrellas etc.) that may live in this area is one way to do this.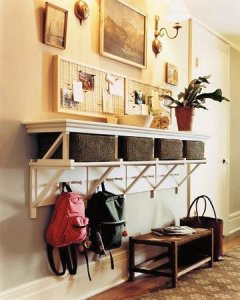 Woven storage baskets are a good way to contain personal belongings.  
Mounted Pegshave been used here to hold bags, but they can also be used to hang other items such as coats, hats, scarves etc. 
Another is to assigneach household membera specific place to contain their items or documents or for posting/putting their messages.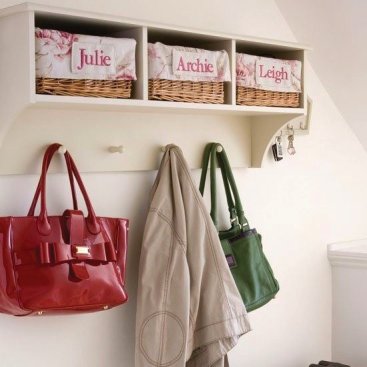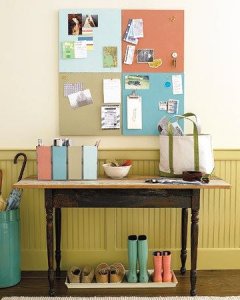 Name tags are a good way to do so because everyone gets to know which container(in this case basket) belongs to whom.
Color-coding  is another option, and has been used here on the bulletin board + magazine file holders to identify each household member's section.  
CHILD FRIENDLY
Children can and should be encouraged from a young age to do their bit in keeping the space organized.   Provide them with storage options that are:
- Simple to use
- Accessible 
- Easily identifiable 
Labelingeach  bin with each child's name/assigninga numberto each peg and bin makes it easy for him/her to put shoes away (first photo) or towels and other items (second photo) away.  Photos of the child could also be used as a marker.
SMALL SPACES
For those who live in space challenged apartments, condos or houses,being creative and making the most of multi-functional storage would be an efficient way to utilize your space.   
Tree storage benches make it possible to display art, hang coats, hats or scarves; store necessary personal items;  and can even provide a seat for putting on/taking off shoes.
Ashoe-storage benchis another great option because you can control the number of shoes that you have in the entryway at any given time.
Maximize storage by making the most of your physical space i.e. vertical (walls, doors), horizontal (floor space) and the ceiling.  Check out the following cool ideas on how to do exactly that as highlighted by the folks over at
Shelterness
: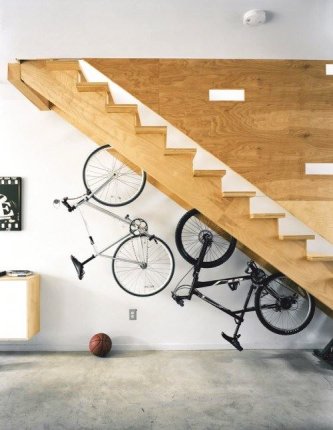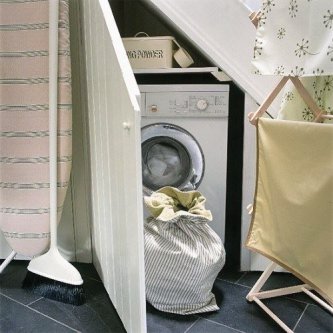 Categories: Storage solutions

0

/