Shopping Cart
Your Cart is Empty
There was an error with PayPal
Click here to try again
Thank you for your business!
You should be receiving an order confirmation from Paypal shortly.
Exit Shopping Cart
Bringing order and ​harmony into your life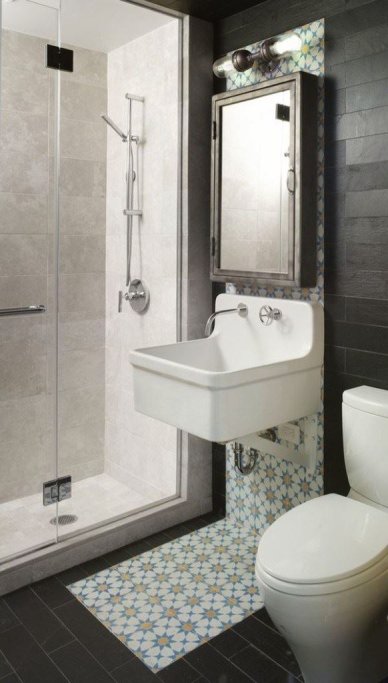 Question:  The  only bathroom in my apt contains a single unit pedestal sink, and a shallow medicine cabinet  that serves as the sole source of storage!  
I'm tired of going in and out of the bathroom to get my essential supplies - what can I do to improve my situation since I'm a renter?
Consider investing in options that are portable,  functional, and aesthetically pleasing.  You want to ensure that your needs as well as those of an occasional guest are met, and since there's not much floor space to work with, you'll need to get creative.  
SHOWER/TUB AREA STORAGE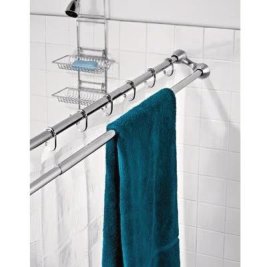 Caddy with hooks: can be used over the shower head, over your shower door or walls.  Attached hooks can hold  wash cloths, loofahs, or towels depending on where caddy's positioned.
Double shower curtain rods: can be used to  hang  a pocket shower curtain on the inner rod, while the outer rod holds a curtain that conceals/minimizes any visual clutter.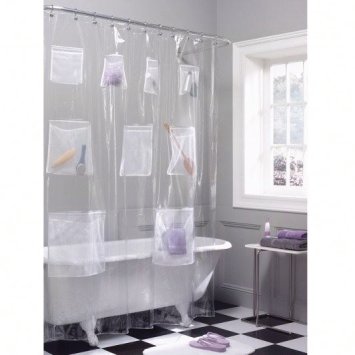 Pocket shower curtain:  good for holding  personal grooming essentials.  However, adjust according to your needs.  
MEDICINE CABINET STORAGE
Fret not should your medicine cabinet not be deep enough to contain all your absolute essentials.  Baskets & jars to coral like items, stick-on-pods, magnets, shelf risers are all handy helpers and will definitely make a difference.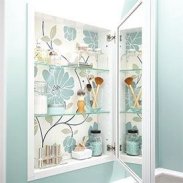 Image credits: (L-R)
BHG & Stickonpods
Image credits: (L-R)
Home Depot  
TOILET AREA STORAGE
Over-the-toilet etagere are a great way to utilize vertical space.  Toilet tank caddies hold extra supplies or reading material, and can be used to contain toiletries/decorative items.  The beauty of the freestanding caddies is in their portability so go ahead and make your pick.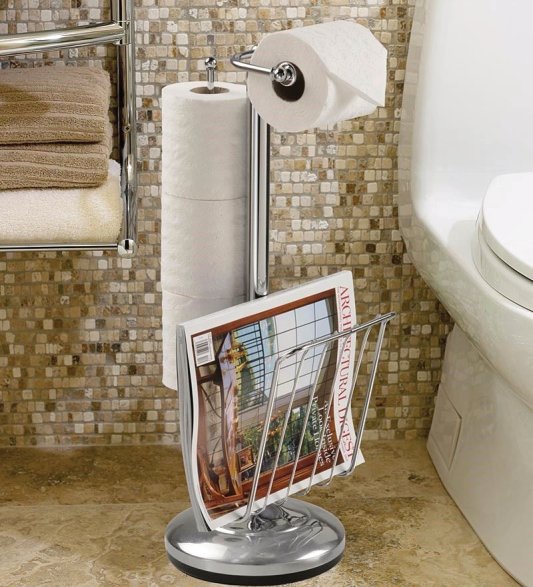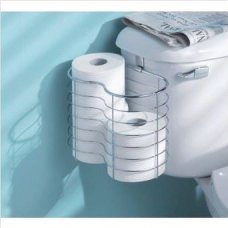 UNDER PEDESTAL SINK STORAGE
Whether it's visible or concealed storage your seek, below are a few options to help keep your bathroom  streamlined and clutter free.
Semi-circular under sink caddy                                              Under sink faux cabinet
Sink skirts 
/